November 9th, 2022

10.0 Pre-Patch Dragon World Boss Schedule
Hey friends! This is a shorter guide, but I wanted to create a shareable, quick-reference graphic for the 10.0 Dragonflight Prepatch event, which allows you a chance at ilvl 272 gear (including some appearances which were previously removed from the game). These lockouts are daily, but the boss changes every day as well. There is 4 world bosses total and 3 of them are static (available every single day), while the 4th, the "Dragon of Nightmare" is on a daily rotating Schedule.
Static World Bosses (does not change daily):
"Dragon of Nightmare" world boss (changes daily):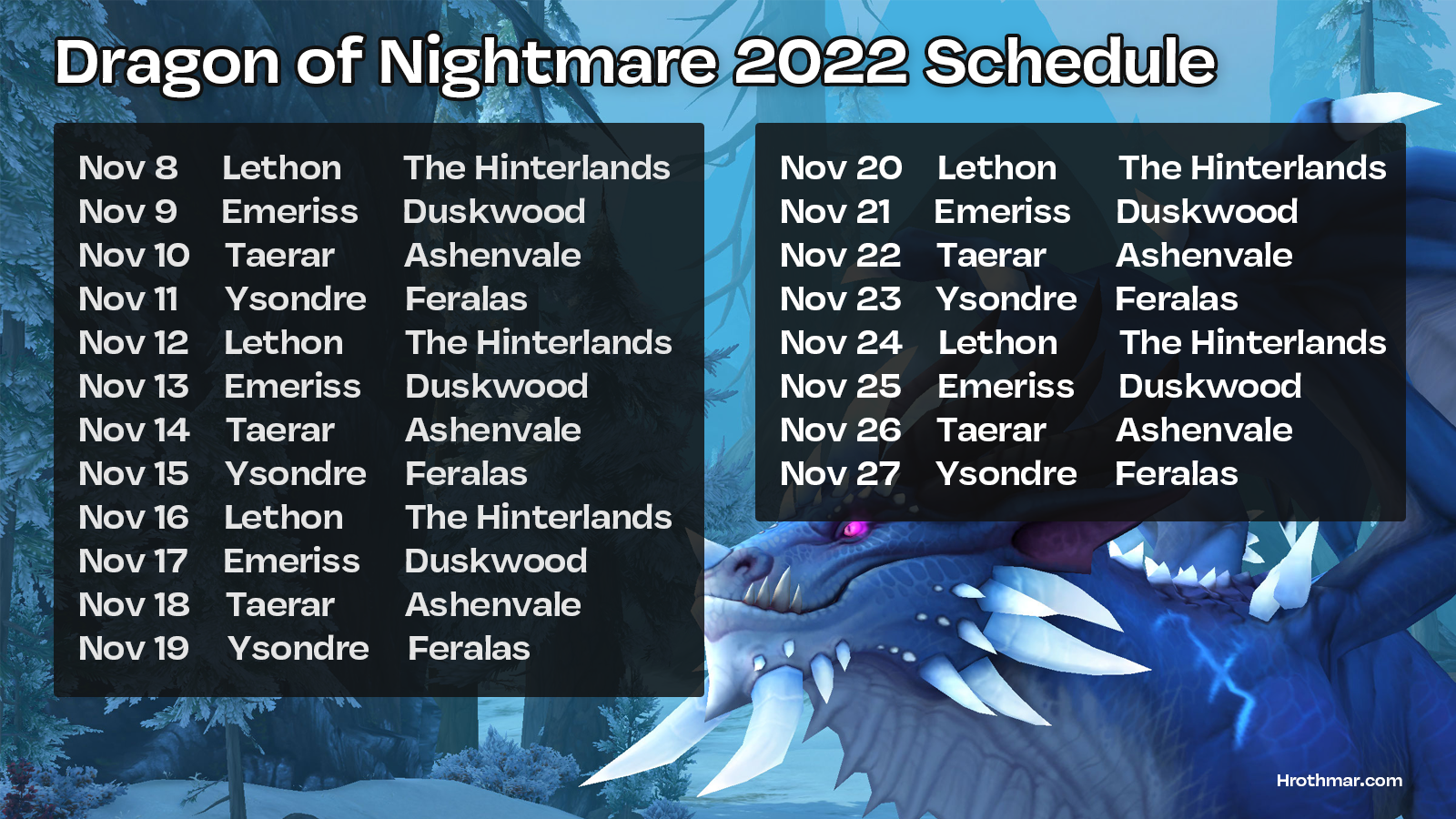 Good luck out there and I can't wait to see each of you in Dragonflight!